MARDI GRAS PICTURES

From 2007 and 2008 with friends Jan and Jim
July 18, 2010 - Jan died at age 56 from a blood clot to the lung following a minor surgery.
She was truly one of the most wonderful, special women I've ever known.
You rarely saw her without a smile on her face. Her whole aura radiated joy and happiness.
Since moving to New Orleans in 2000 with her beloved Jim, she never missed Mardi Gras. She loved the excitement and fun.
She is missed more than words can say. Those of us who knew and loved her are better people because of her.

Taylor Hicks, American Idol winner, was the Grand Marshal at this parade.

New Orleans Saints-Drew Brees is on the float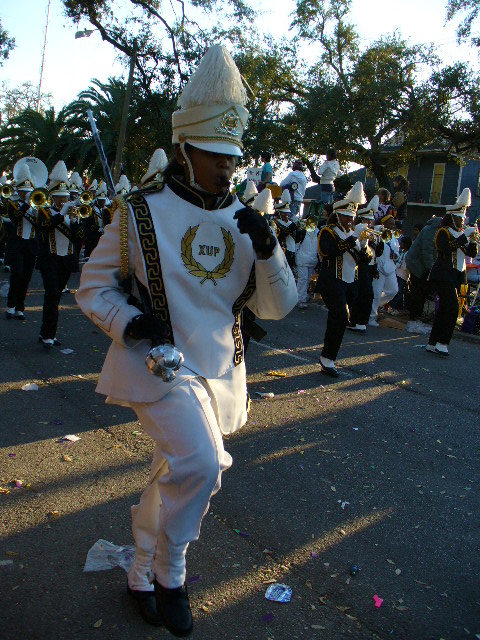 Rock band Journey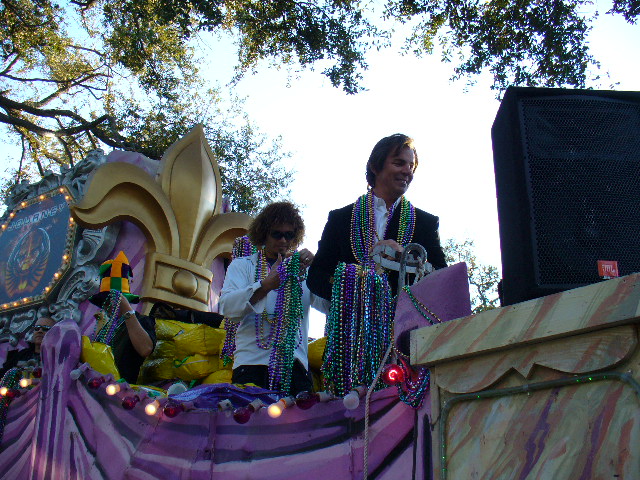 These are the FLAMBEAU. In the old days, they lit the way for the parade.
SCENES FROM FAT TUESDAY on BOURBON STREET

'THROW ME SOMETHING, MISTER!!"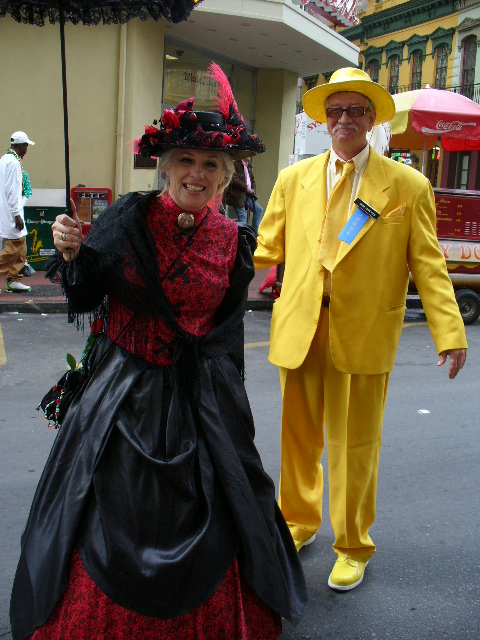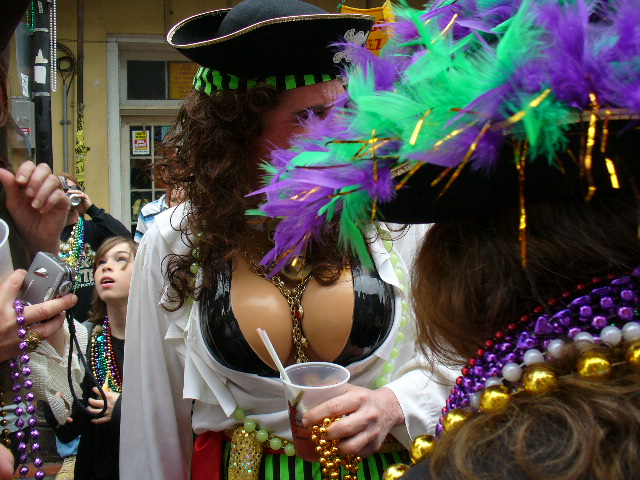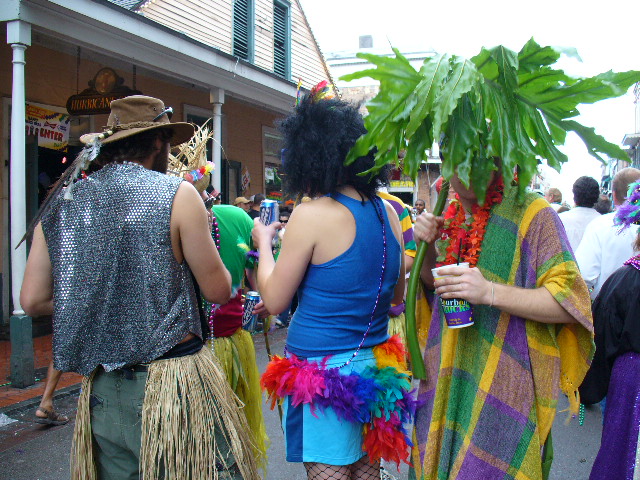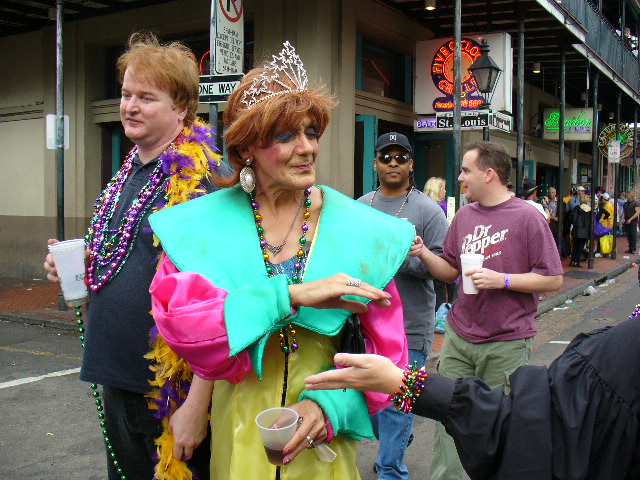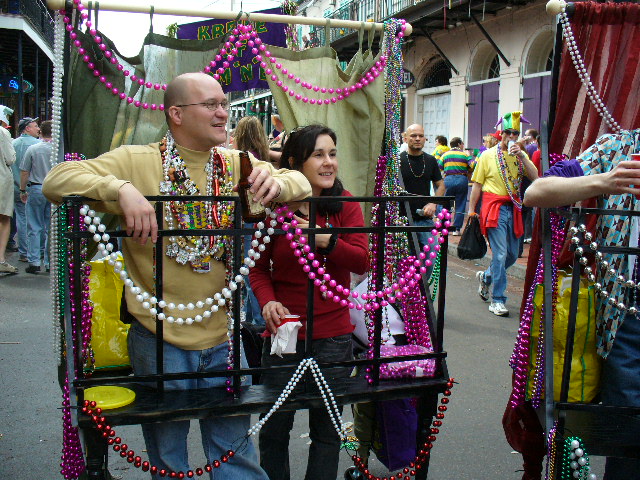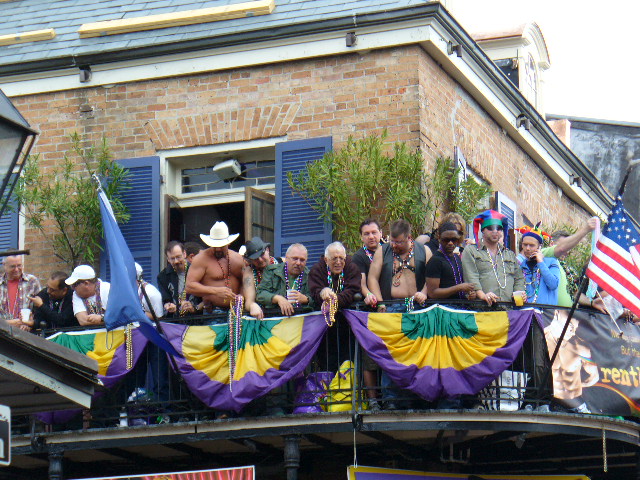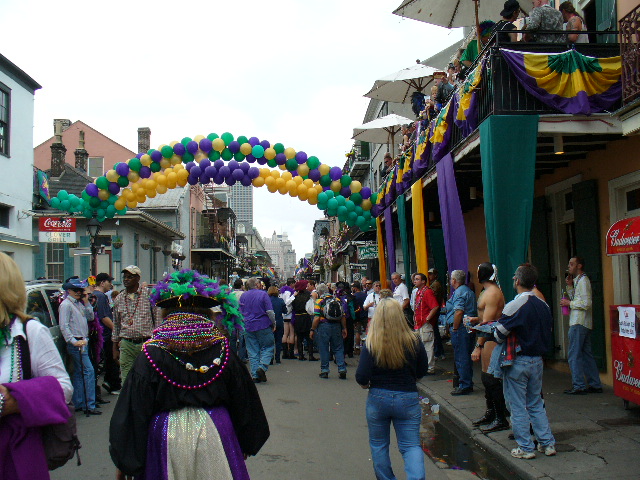 DEAL....OR NO DEAL?